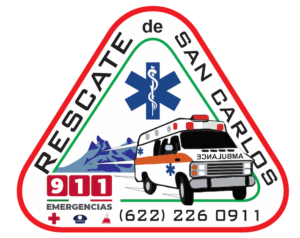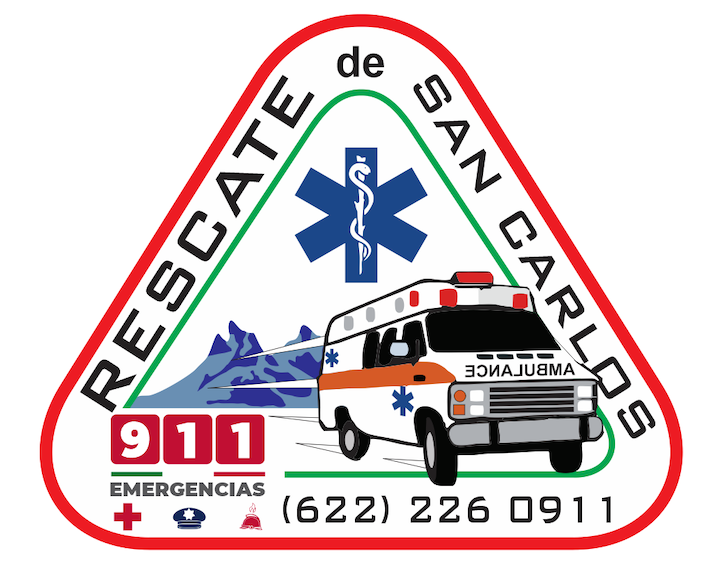 Can you imagine San Carlos without a Rescate ambulance?  What would you do if you or a friend suffered a serious injury, a stroke or a life threatening allergic reaction and Rescate was not here for you?
Back in 1978 Rescate didn't exist.  A retired fireman and paramedic from California, Donald Morgan, perceived a need but didn't have access to an ambulance.  What he did have was his personal pickup truck with a camper shell so he started transporting people to medical assistance in Guaymas in the back of his truck.  In the absence of any formal ambulance service, Don continued to provide this impromptu service for a couple of years.
In 1980 Don and Dr. José Canale saved the life of a man named Al Silveira.  Grateful and recognizing the need for emergency medical assistance in San Carlos, Al decided to help Don and Dr. Canale by acquiring space and building a medical treatment room in the clubhouse at Tecalai Trailer Park, which provided Dr. Canale with a place to treat patients.  Other residents began to get involved in fundraising and eventually a large blue Dodge van (modified by local volunteers) became San Carlos's first "ambulance".
Al Silveira's wife, Mary, persuaded her exercise class at Tecalai to do some fundraising to maintain and fuel the vehicle.  Other neighborhoods such as Loma del Mar, Country Club, Caracol and the Bahia also became involved in fundraising to keep the "ambulance" running and to purchase medical equipment and supplies.  Fundraisers ranged from fish frys to fashion shows, but the one that has endured to this day is the annual Margarita Party.  The Gold Card Membership program was developed to ensure that Rescate had enough funds to sustain it year-round, even when the snowbirds were not here to fundraise.
Over time, Rescate de San Carlos was officially formed, a charter written and a Board of Directors developed.  The "clinic" moved to a rented building across from the Pemex station and eventually enough money was raised / donated to build the building that currently houses the Rescate Treasures Thrift Store.  Many residents of San Carlos generously donated time, effort and dollars to ensure that Rescate grew into a viable and sustainable service for the residents of San Carlos.  Their efforts will never be forgotten and their names are preserved on the "Tree of Life" in the current Rescate infirmary waiting area.
Today Rescate is larger, more formal and operates 24 hours a day, 365 days a year.  It is still funded entirely through fundraising efforts of the auxiliary volunteers, donations and Gold Card Memberships.  Check out "Rescate Today" to read more about our current organization.