Grand Bazaar February 11, 2023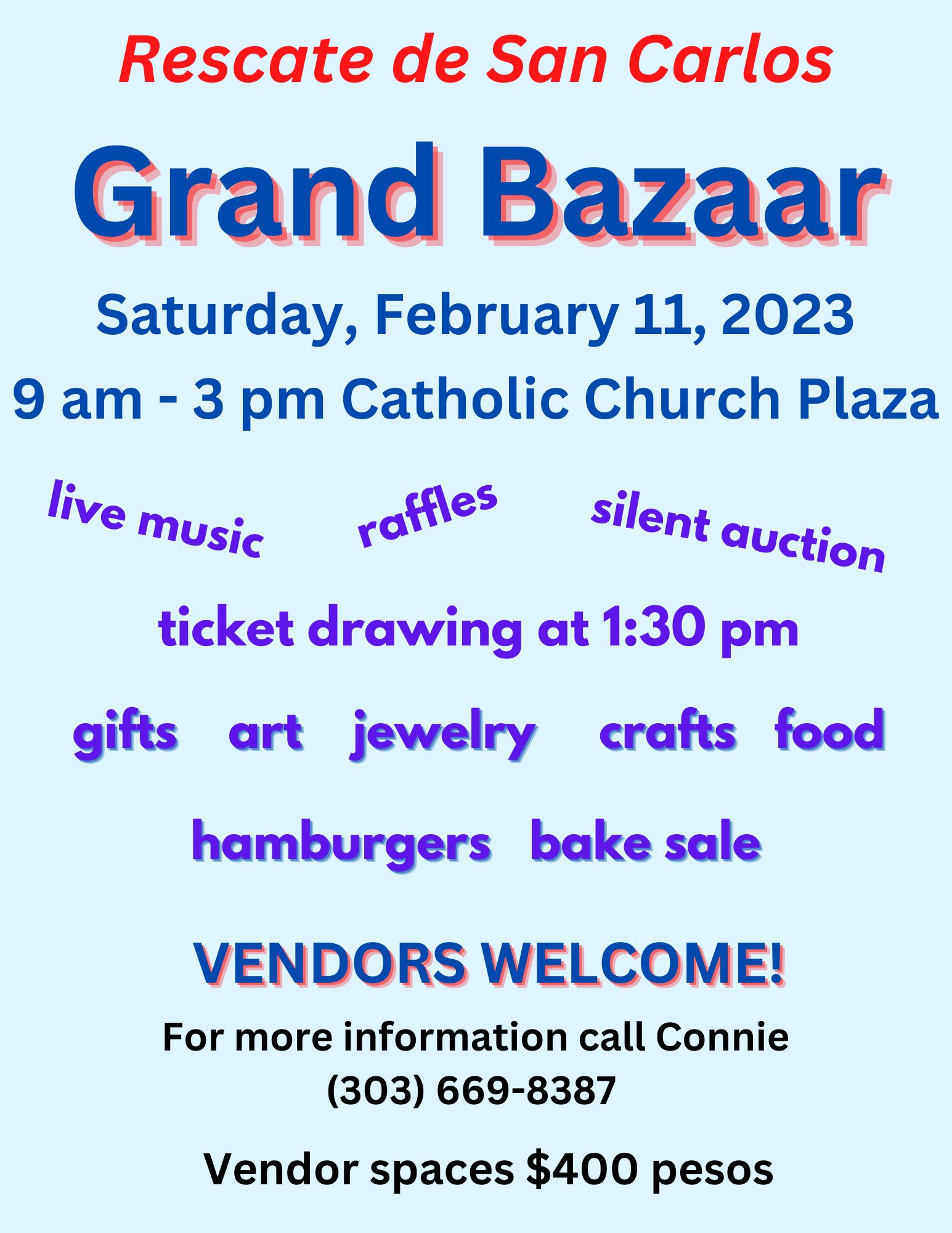 With over 70 vendors, the 2022 Christmas Boutique was our biggest market ever, and this year's GRAND BAZAAR promises to be even bigger!  Come on down to the plaza to meet up with your friends and enjoy the shopping and activities.
2022 Christmas Boutique December 3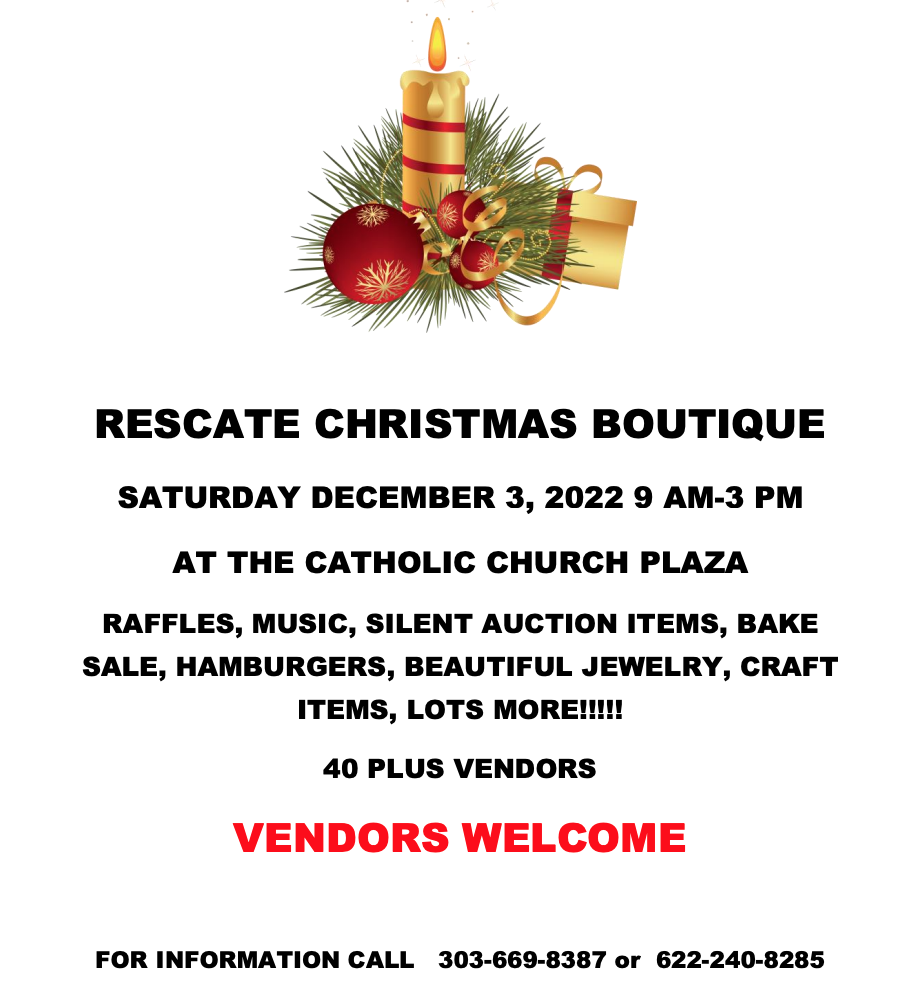 The 2022 Christmas Boutique promises to be as big and as popular as ever this year!  Come on out to do some Christmas shopping, visit with friends, and maybe browse for a few items for yourself!
The 2022 Rescate Welcome Back Margarita Party

This year's party was extremely well attended and a HUGE amount of fun, even if it was a bit chilly!  Our thanks to everyone who came out to have some fun and to support Rescate!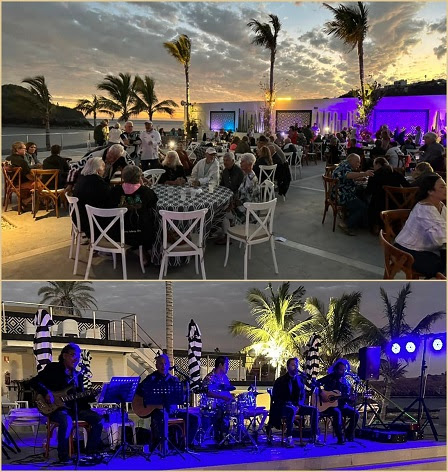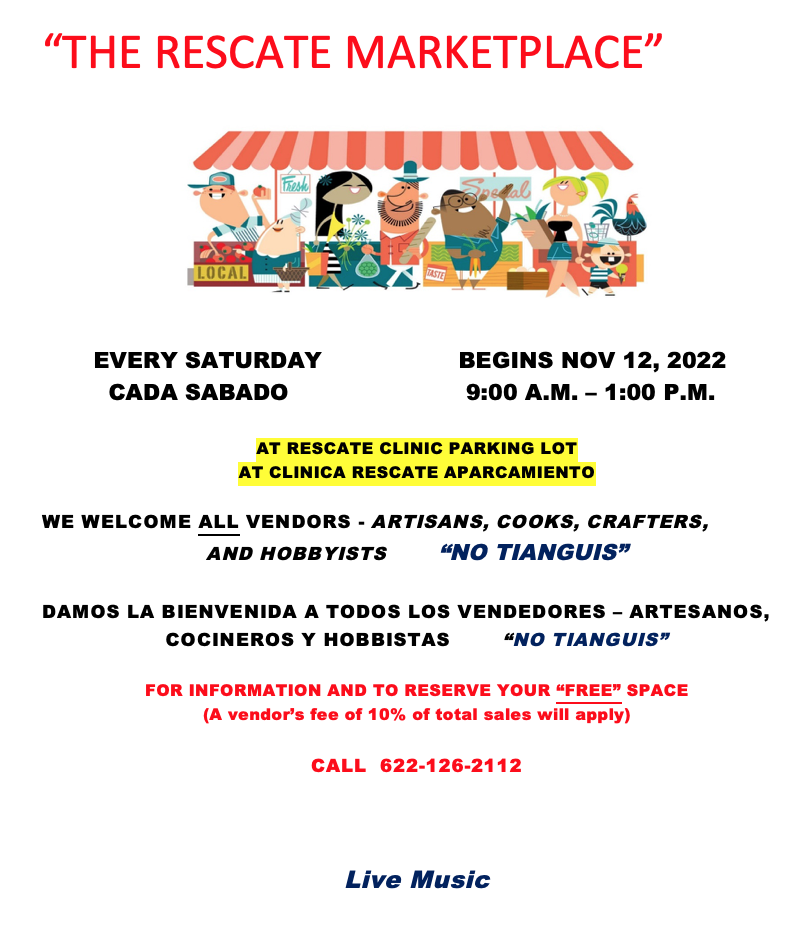 Re-opened November 12, 2022!
The Rescate Marketplace happens every Saturday, November through April, from 9 am to 1 pm in the Rescate parking lot.
The Marketplace features numerous vendors offering a variety of food and wares.
Come check it out!
Mark your calendars and we hope to see you there!
Rescate Treasures Thrift Store
Come on over to shop or donate!  Donations can be made any day at the infirmary.  Our manager is there Monday - Friday and Saturday mornings.  Any other time the EMTs will gladly accept your donations.  And so will we!  Thank you, San Carlos!
We are open Thursday through Saturday from 9:00 AM until 1:30 PM.