Melodrama 2019 - Fasten Your Seat Belts!

March 24 - 28, 2019
New venue - El Mar restaurant
Tickets FREE for 18 Kt Gold Card Members!
Grand Bazaar February, 2019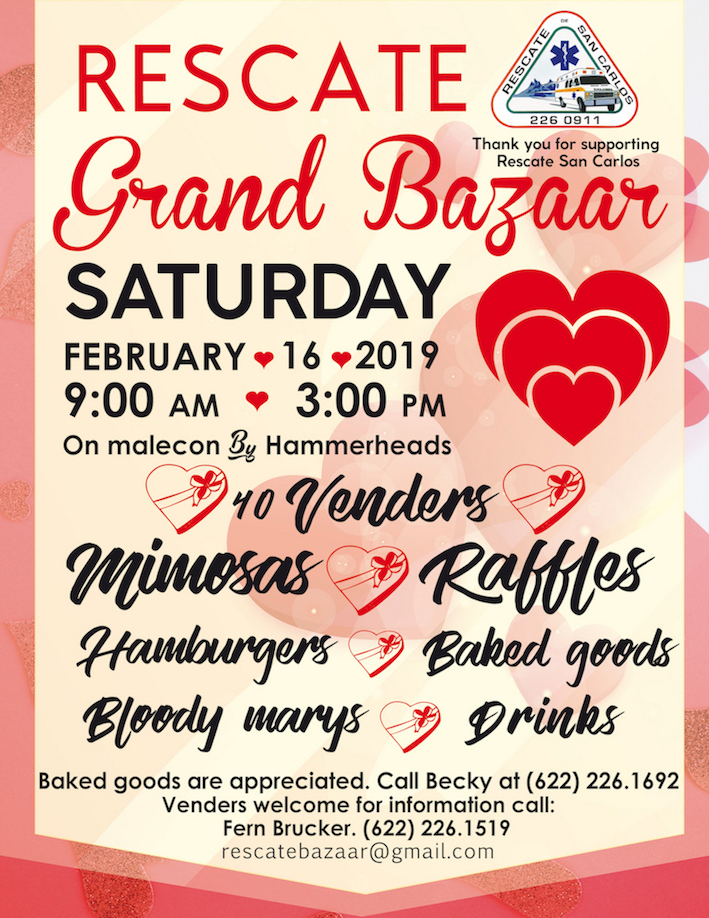 The annual Grand Bazaar was held on Saturday, February 16, from 9 am to 3 pm on the malecon near Hammerheads.  It was lots of fun and well attended.  Thanks for coming out to support us, San Carlos!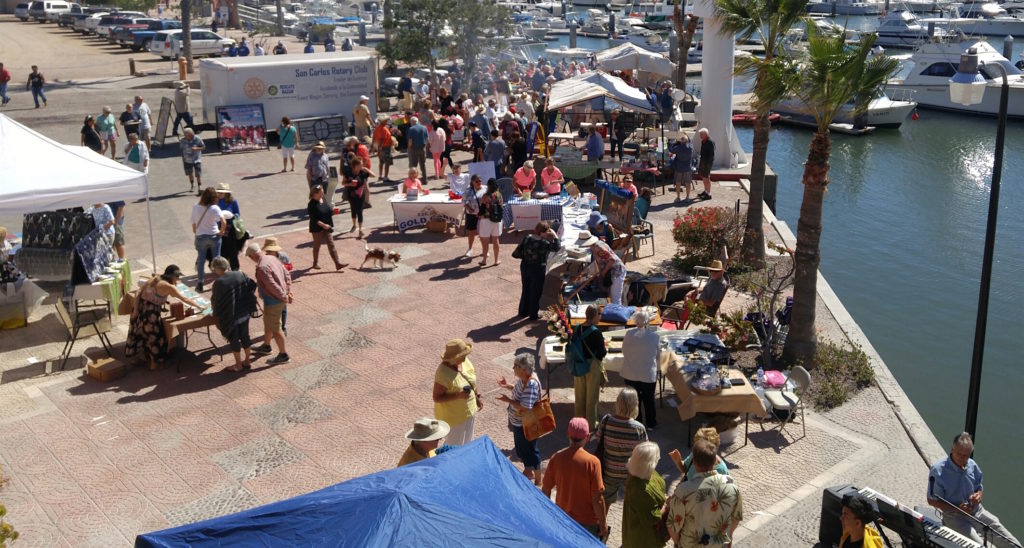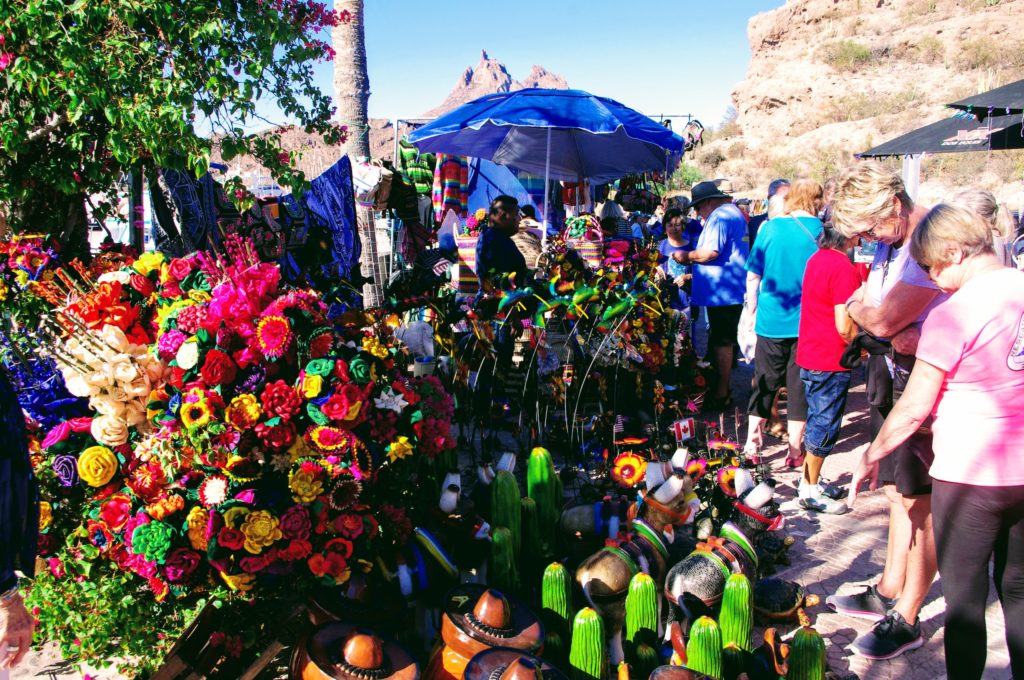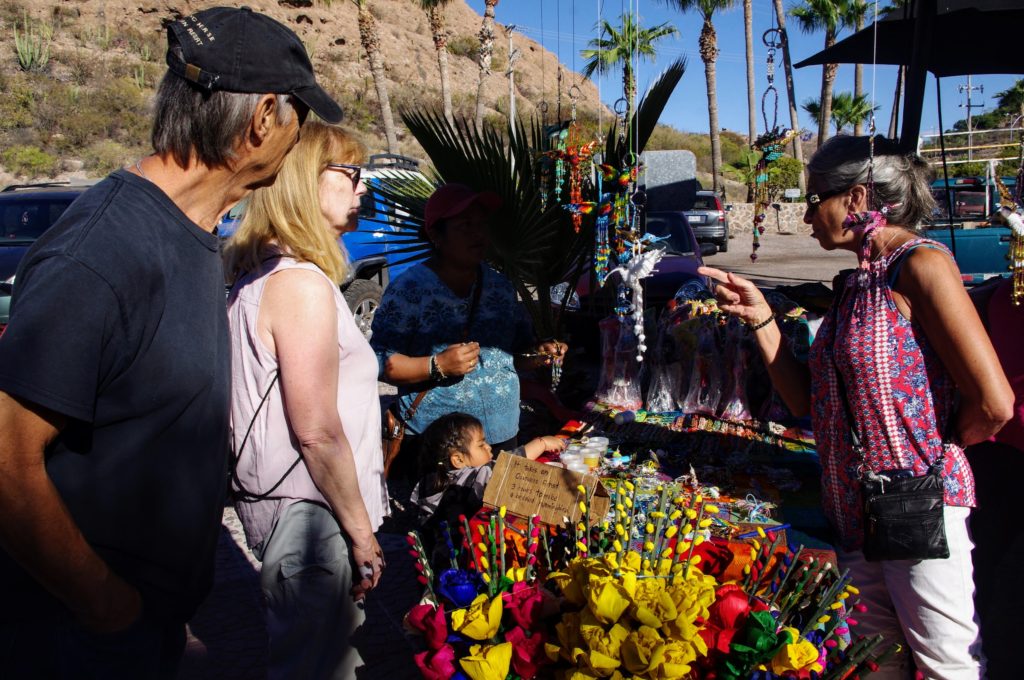 Rescate Announces Membership Drive

Rescate officially launched a six-week membership drive at the San Carlos Information Session at Club Deportivo at 7 pm on Thursday, January 17, 2019.  The membership drive will run until the end of February and all new Gold Card Members who join Rescate during the drive will receive a complimentary t-shirt.
Rescate is the San Carlos ambulance and rescue service which also offers emergency first aid on a walk-in basis.  For the past 40 years it has existed and thrived solely through fundraising and donations.  Although Gold Card memberships are a major donation source, there are only 300 memberships at this time.  Given the size of San Carlos and the ex-pat community, our goal is to double the number of memberships by February 28, 2019.
Gold Card annual membership is available at three different levels, all of which are tax deductible in the United States. Gold Card memberships cover the purchasing member, immediate family and non-resident houseguests of the member. You do not need to be a San Carlos resident to buy a membership.
14 Kt. membership ($125 USD) supports Rescate and helps to keep it in your community.
18 Kt. membership ($200 single, $250 family) does the same.  Additionally, members at this level are entitled to:
Physician ordered emergency transportation to other hospitals, such as CIMA in Hermosillo, via private ambulance (paid for by Rescate).
Free admission to the annual Welcome Back Margarita Party and Theatrical Event.
24 Kt. membership ($500) includes the above and two free entrance passes to the President's Cup Golf Tournament (coming up soon on January 26th & 27th).
While Gold Card Memberships have personal benefits to the members, the most important role of membership is to support Rescate and keep it in San Carlos. Your participation in the Gold Card program supports the ongoing operation of Rescate as well as the acquisition of additional equipment, personnel and training that will help us continue to meet your emergency needs.
Please join us at an open house at the Rescate building on Thursday, January 31 between 9 am and noon.  Tour the facility and meet some of the staff!   Refreshments provided by the Rescate Auxiliary.
San Carlos Education Series Part Two
Rescate Presented Information on Ex-Pat Health Insurance and Hospitalization on January 31, 2019 at Club Deportivo
To see a summary of the information presented, see the article under the "Health Tips" tab.
President's Cup Golf Tournament

2019 President's Cup Golf Tournament took place on January 26 & 27, 2019
The Rescate President's Cup Golf Tournament was well attended and great fun.  Winners of the three flites were:
A Flite – incredibly, 2 teams tied for 1st place with a total 2 day score of 233.  Team members were Mary Ann McKinney, Thonda Oliver, John Leonard, Tom Wilson and Chuck Althauser, Don Douthwright, Andy McVagh, Skip Wood
B Flite - 1st place team with a score of 244 were Doris Tower, Pat Kopec, Ralph Kopec and Les Tower
C Flite was the fun flite and all the players were winners!
Club Deportivo Information Night
Club Deportivo Information Series Starring Rescate!
Ex-pat Health Care, Hospitalization & Dying in Mexico
January 17, 2019 @ 7:00 pm
This lively and informative session presented by Rescate and local physicians was attended by approximately 215 people!
$50 peso per person donation collected at the door was donated to Rescate (thank you!)
2018 Rescate Holiday Boutique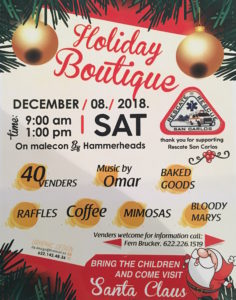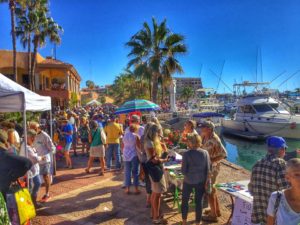 Saturday, December 8, 9 am to 1 pm
What a wonderful event this year!  It was so well attended that finding parking was a challenge.
The day was warm and sunny and there were over 40 awesome vendors, coffee and baked goods, Mimosas, Caesars and Bloody Marys, raffle prizes, great music by Omar,  and photos with Santa.
                    Thank you for your support, San Carlos!
Rescate Welcome Back Margarita Party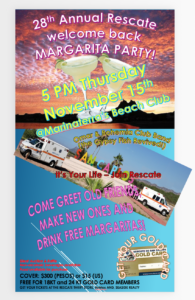 2018 Welcome Back Margarita Party! 
The party was held on Thursday, November 15, at 5:00 pm at the Marinaterra Beach Club.  There were lots of great items available at the silent auction and through raffle tickets, the margaritas were delicious, lots of people attended  and the dancing was fun!  This year's big (and awesome) surprise were fireworks!
Omar and the Bohemia Club Band
(aka The Gypsy Fish Band) and many other musicians played great music for this event.
   Rescate thanks each and every one of them for donating their time and their great music!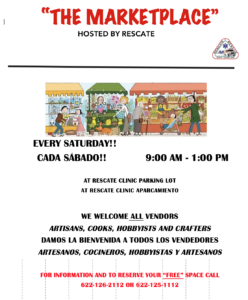 The Rescate Marketplace happens every Saturday, November through April, from 9 am to 1 pm in the Rescate parking lot.  The Marketplace features deeply discounted Treasures Thrift Store items along with numerous vendors offering a variety of wares. Come check it out!
Mark your calendars and we hope to see you there!
Rescate Treasures Thrift Store
The Rescate Treasures Thrift Store is now on extended winter hours!  We're open Thursdays, Fridays and Saturdays from 9 am to 2 pm, with the exception of Thanksgiving Day, November 22.  Come on over to shop or donate!  Donations can be made any day at the infirmary - if the EMTs are not out on a call they'll gladly accept your donations.  And so will we!  Thank you, San Carlos!