Our Two New Ambulances Have Arrived!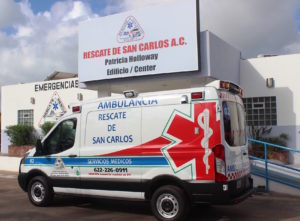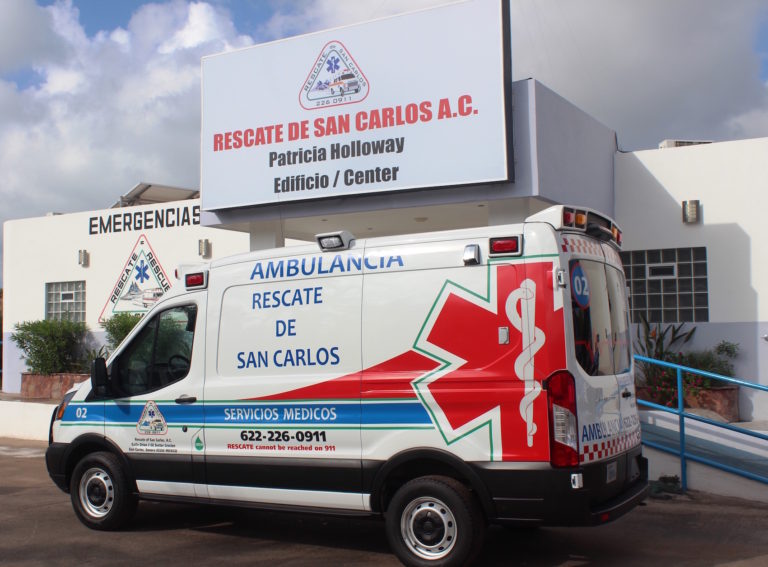 Rescate is delighted to announce that our two new ambulances arrived yesterday afternoon (September 10, 2019).  This morning the board members and staff met with the representatives of the manufacturer and were given training on the new vehicles.  We are especially grateful to the two anonymous families who donated the funds to cover the purchase of these ambulances.
Rescate is Getting Two New Ambulances!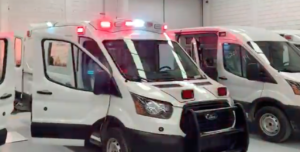 The Rescate board of directors, staff, auxiliary members and volunteers are thrilled to announce that, due to the extreme generosity of two families, we have been able to order two brand new ambulances!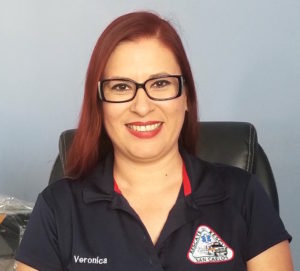 As mentioned in the previous article, the Rescate Board of Directors has been reviewing and revitalizing our operation for several months.  As part of that process we decided to change our staffing model from an EMT supervisor to a full-time administrator with first responder team leaders.
We have now hired our new administrator and are very pleased to introduce Veronica Jimenez Castillo, who started working with us in mid-May, 2019.  She has jumped in with both feet and has proven herself to be mature, organized and very quick to learn.  She has a wonderful sense of humor and has developed a good relationship with the other Rescate staff.
Veronica is bilingual and has a bachelor of Business Administration, Economic and Administrative.  She has worked as an administrative assistant and in accounting, import / export and human resources, but you might remember her as the receptionist at American Dental in 2016 - 2017.  She now works full time for Rescate and will be in the office from 8 am to 4 pm, Monday to Friday and on Saturday mornings.
Please feel free to drop by to meet and welcome Veronica!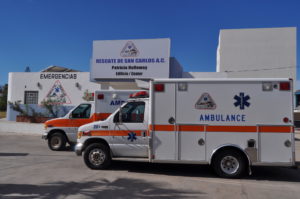 Over the past several months the Rescate Board of Directors has been reviewing our overall operation and has decided to make some changes to ensure continued safety and improved efficiency.  These changes will include, among other things, staffing structure and training, ambulance maintenance and procurement practices.  During the transition period we will be working with Cruz Roja in Guaymas, who have offered their full support and backup.
The work of Rescate is about improving the health of the San Carlos community and this is done through an extensive team of employees and volunteers.  Rescate remains solidly committed to ensuring that our town continues to receive the same standard of care that it has come to expect.
A Rescate Story with a Happy Ending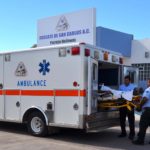 While we all hope that we'll never need to call upon Rescate and the local health care system we also want that system to be readily available, skilled and compassionate should we ever need it. Full time San Carlos residents Bill and Sue recently had a frightening, yet oddly reassuring, experience that convinced them that our local medical care is all of that and more.