It is with sincere regret and sadness that the Rescate de San Carlos Board of Directors reports the retirement of our exceptional President, Dr. Glenn Lippman.  Kathy Rodgers has generously agreed to fill Glenn's big shoes until a longer-term President is elected.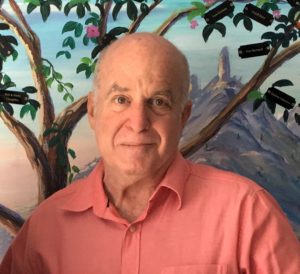 Glenn joined the board during the April 2017 Annual General Meeting and assumed the role of president shortly thereafter.  During his five year presidency Glenn transformed Rescate into the highly professional organization it is today, improving staff training, acquiring new ambulances and improving the efficiency of the organization among many other things.  He achieved this through extremely hard work, determination and fortitude.
A very humble man, Glenn was always generous with his time, talents and personal "anonymous" financial donations.  He never wanted or accepted the limelight or praise, and was always generous about sharing credit with others for work done.  It was not unusual for Glenn to give others credit for work that he had done himself.  Staff and board members offer the following comments to Glenn:
"Glenn is a dedicated individual who put the needs of others before his own.  It was such a pleasure working with him and watching the growth of both Rescate as an organization and the staff as professionals under his leadership.  He will be missed by many."
"Glenn was the light at the end of the tunnel for both myself and for Rescate.  Losing his guidance & wisdom is a great loss to Rescate.  There are no words to express how much he will be missed."
"Thank
yo
u
so
much
Dr
Glenn
for
all
your
support
and
u
nconditional
love
to Rescate de San Carlos.  
We're
going
to
miss
yo
u."
"I have no words to thank you for everything you do for each of the people who belong to Rescate, you are a patient, intelligent, kind, and charitable person.  It is a true honor to work with you, I appreciate all the advice and your energy.  We will all miss you.  See you soon Jefe!!"
The Rescate board, auxiliary, volunteers, staff and the San Carlos community wish to extend our sincere thanks to Glenn for making our organization and our town a better place.  We would also like to thank his lovely wife, Nancy, for her patience and generosity in allowing us to take so much of Glenn's valuable time.  We wish you both all good things in your retirement north of the border!